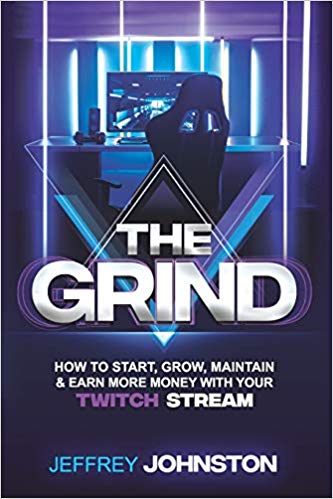 Twitch started off as a live streaming platform mostly populated by gamers and their followers. Today, it has grown rapidly to host all kinds of streaming events — concerts, conferences, production events such as podcast recording sessions, and even pro sports.
Have you ever considered starting your own Twitch stream? Do you find it difficult to take your Twitch stream to the next level? Do you have problems growing your Twitch followers? If so, don't look anymore! This book is the total and utter no-bullshit guide on what it takes for the industry to be wildly successful. You will be leagues ahead of the competition after reading this book without even spending a dime to buy Twitch followers. This book gives you the tools and techniques you need to go from Twitch dreamer all the way to highly successful Twitch streamer.
MaximusBlack 200,000 Twitch Followers Strong
Jeffrey Johnston — a.k.a "MaximusBlack"— was one of the first Twitch partners back in 2011, and he continues to stream with tremendous success today. Today he has over 200,000 followers on Twitch. Jeffrey has been playing on three professional Esports teams and clocking Twitch streaming in over 14,000 hours. Now he shares his knowledge of the industry to assist other streamers on The Grind. He is also the co-creator of the When Cheese Fails hit YouTube series.
Connect to Millions of Twitch Fans and Followers
You have to get on Twitch if you want to become the next video gaming superstar in the world. Twitch is most popular social video gaming platform which allows you to connect to millions of Twitch fans and followers. This book provides friendly, trustworthy guidance on how to tap into the most popular live streaming online service for broadcasters, marketers, and video fans. From dealing with the everything from the basic to the advance: starting a channel, streaming games or live events, growing and interacting with an audience, and how to overcome common tech crashes. Read The Grind and break into the streaming world of Twitch.